WELCOME
Over 6000 + Channels
IPTV subscription includes HD & SD Quality
Month to month IPTV provider – Pay with use as you go
No lengthy contracts,
No activation costs or fees,
No cancellation costs or fees,
No credit check necessary,
Professional Customer Support Team
and 1 of the Best streaming app of 2018
No isp lock
If you currently have service contact me via email @ singletonentertainmentgroup@gmail.com to get your vault account setup. The Vault is included with a paid iptv subscription. If you just want The Vault vod contact me via email as well.
Fully Loaded Amazon Fire Stick Or 4K Stick With Alexa Voice Remote With Many Apk's For Movies, Tv Shows, Plex And Marvelous IPTV With 1 Year IPTV Subscription Included.
If Interested Click the shop button above to place your order. Once you have placed your order send a confirmation email to singletonentertainmentgroup@gmail.com with name and mailing address. This is for us residents only. $125 for the 2nd gen Fire Stick and $150 for 4k Fire Tv Stick.
WHY CHOOSE US
---
WE'RE DIFFERENT
In addition to great pricing and a commitment to world-class customer service, we offer restreaming services as well.
These 10gbps servers are situated around the world giving you the best connection possible for buffer free viewing.
These guys keep the cogs turning and are on hand to make sure you have an uninterrupted viewing experience.
Compatability
Android devices, Apple devices iOS
ZGemma Boxes, Enigma2 Boxes
MAG Boxes, STB Emulators
Recommended Apps
Own Android App
SmartSTB
SUPPORT
Ticket System Support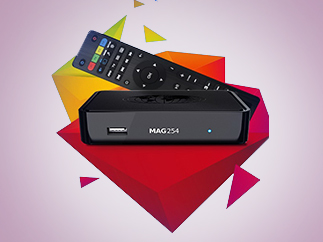 If you have any questions regarding the setup we offer please log a ticket in the Client Area
What do our customers think?
---
CUSTOMER REVIEWS
WOW TRUE 1080P ON SPORTS CHANNELS, very impressed so far and the choice of channels is huge.
GRANT SHAPIRO
Great experience from Root Hosting with fast and friendly service. The services works great and I could not be more pleased! Keep up the good work guys!
Reuben Leach
Excellent service…had no issues wotsoever…recommended it to all my friends.
Stephen Smith